What is the Statute of Limitations for Filing a Personal Injury Claim?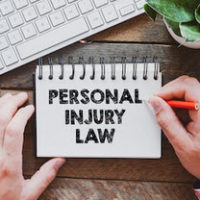 In Florida, the statute of limitations, or the period within which you must file any lawsuit related to a claim for personal injuries, is up to four years. However, each case is different and different types of claims may require specific legal actions to be taken at different times. If you or a loved one has been injured due to the negligence of another person, it is important to discuss your options with an experienced Tampa personal injury attorney.
What happens if I do not file a claim within the time allowed?
Unfortunately, your lawsuit for damages against the negligent person who caused your injury will be null and void. The statute of limitations is a strict rule that courts follow closely.
While there are clear time limits outlining when you must commence court proceedings for your personal injury claim, there is no amount of time that you have to wait before you can start your claim. If you have been injured and believe you may have a viable claim, contact an attorney.
Benefits of filing a claim as close as possible in time to the date of your accident include maximizing the availability and memory of eyewitnesses. Furthermore, in time, the person responsible for the accident might relocate or be otherwise unavailable, which might hurt your claim.
What if I discover my injury years after a car accident?  
Since Florida is a no-fault state, you can only pursue a personal injury legal claim against an at-fault driver in the event of a serious accident. In this case, the deadline for filing a personal injury or property damage complaint is four years from the date of the car accident.
The date of the accident is when the clock starts running, so even if you discover your injury two years after the accident, you would still only have two years remaining to file a personal injury claim. After an accident, it is important to have your doctor perform a health screen to ensure any potential injury is diagnosed and documented.
Current insurance regulations in Florida have been established to cover many types of medical expenses incurred as a result of an accident. For example, the Florida No-Fault Motor Vehicle Law requires drivers to carry personal injury protection coverage as part of their automobile insurance so that insurance companies' will pay covered medical bills and expenses.
How do I file a lawsuit for personal injury in Florida?  
The plaintiff or the individual who has been injured will file a complaint in a Florida court that has jurisdiction. A lawsuit will include the nature of the dispute and will explain why the evidence points to why the defendant is responsible for the injury. A lawsuit will also conclude by asking the court for something like the awarding of financial damages.
Once the lawsuit is filed, the opposing party will respond to the allegations laid out in the initial complaint. The process of gathering and sharing evidence can also begin and both parties will share whatever documents or witness statements are gathered.
Let Us Help You Today
The Tampa lawyers at Barbas, Nuñez, Sanders, Butler & Hovsepian are the best at what they do – providing quality representation to their clients. If you are thinking of filing a lawsuit based on a personal injury claim, it is best to talk with an experienced attorney.
https://www.barbaslaw.com/can-warm-weather-increase-bicycle-and-pedestrian-accidents/