Sometimes You Can't Sue in Florida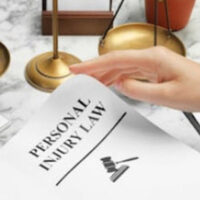 If you are filing a personal injury lawsuit to recover damages for injuries, you probably will give a lot of thought to whether someone else was negligent, and how to prove that they were negligent. You may also be thinking of your injuries, including the monetary losses you have sustained because of the accident. You may give little thought to whether you can sue the defendant at all.
As a general rule, you can file a lawsuit against anybody that you want. The question is whether the people responsible for your accident can be sued in Florida. Although it is possible to file a lawsuit and win a case in another state, or even another country, it is expensive, difficult, and means that you will likely have to appear in the foreign state or country.
Minimum Contacts and Personal Jurisdiction
In order to be sued in Florida, a person or company has to have some minimum contact with the state. In some cases this is an easy question—a driver that crosses the Georgia-Florida state line and causes an accident in Florida, has sufficient contact with the state to be sued here.
But this is not always the case. In some situations, companies have very little contact with the state of Florida. This is especially true today, where many products are sold online, and services can be rendered from remote locations.
To be sued in personal injury, a company or person has to have enough contact with the state to make it "reasonably anticipated" that they could be sued in a Florida court. With businesses, this may include things like advertising in Florida, soliciting Florida residents, doing business in the state, or contracting in the state.
Example of A Jurisdiction Problem
Imagine a company makes lettuce that ends up contaminated, and sickens a Florida resident. If the company is big enough, it is certainly reasonable to assume that the product reaches the plates of Florida residents, and thus the company can be sued in Florida.
Now imagine a company makes a food product that is only distributed in a foreign country. A Florida resident visits that country, takes the product home, eats it in Florida, and gets sick. Here, the product's manufacturer may have had no idea that it could be sued in Florida—it did not advertise in Florida, or sell its product in Florida.
When Jurisdiction Problems Arise
Jurisdiction problems often come up because many companies have subsidiaries or holding companies or other corporate entities. If the liable party is some holding company, and that holding company has no Florida connections, it may try to argue that it cannot be sued here in Florida.
If jurisdiction is challenged, the Court will first have to decide whether the suit can proceed in Florida, or whether it must be dismissed and refiled in another state or country.
The Tampa personal injury attorneys at Barbas, Nuñez, Sanders, Butler & Hovsepian understand the defenses that negligent parties try to assert. Call us today to discuss obtaining damages for your injuries. Schedule a consultation today.
Resource:
floridabar.org/the-florida-bar-journal/a-wrinkle-in-time-personal-jurisdictions-evolution-pleading-proving-and-defending-personal-jurisdiction-issues/
https://www.barbaslaw.com/proposed-law-intended-to-stop-delivery-tragedies/