Understanding Legal Lingo in a Personal Injury Case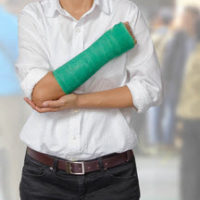 Medical bills are piling up following a serious injury. To make matters worse, you are unable to return to work, so your earning power is severely diminished. On top of the physical anguish you're suffering, you can feel your mental and emotional health sinking in distress. Is there any chance for compensation to assist with the medical, employment, and mental health repercussions of your injury? A good personal injury attorney may be able to answer that question. But a legal undertaking can seem overwhelming! Therefore, a basic understanding of legal terminology in personal injury cases may be helpful:
Capacity to sue: Relates to residency and jurisdiction requirements;
Negligence: when one party fails to exercise due care in order to minimize the possibility of harm to another;
Comparative negligence: When a plaintiff shares some degree of responsibility for an accident which resulted in injury, he or she will be entitled to only a certain percentage of damages, in direct proportion to the percentage of his own responsibility;
Compensatory damages: Compensation awarded to an individual who has suffered measurable injuries due to the negligence of another;
Economic damages: Lost income (past and future, at present value), medical, support and services value, replacement value for damaged personal property, construction costs for repairs, and other related economic costs associated with the incident;
Intentional misconduct: When an individual acted while knowing the conduct was wrong and would likely result in injury;
Gross negligence: Conduct that a reasonable person would find to be reckless to the point that it disregards the rights, safety and/or life of others;
Punitive damages: Awards based on a finding that a defendant acted with intentional misconduct or gross negligence;
Punitive damage limits: Legal caps on the amount of punitive damages, which is the greater of $500,000 or triple the amount of compensatory damages. The exception is when the court finds the conduct that led to the injury was motivated by financial gain; the damage caps at $2 million or four times the compensatory award.
Contribution among tortfeasors: When liability is shared among two or more persons who acted with negligence, they are each responsible for share of the damages calculated in relation to the degree of responsibility;
Burden of proof: The responsibility of the plaintiff to establish entitlement to damages with convincing evidence at trial;
Statute of limitations: Legal time limits associated with the filing of lawsuits (limits vary with the type of injury);
Without a doubt, looking to the courts to remedy a situation involving serious personal injury and loss is a complex and exhaustive endeavor. That is why is it important to secure the right legal team on your behalf. At Barbas, Nunez, Sanders, Butler & Hovsepian, you are our priority. Let us handle the investigative work, the legal filings, and the arguments. We will work tirelessly to get the best outcome possible for you. Contact us today in Tampa for a free, confidential consultation.
Resource:
flsenate.gov/Laws/Statutes/2011/Chapter768/All